Golden Hearts and Dark Mysteries
A downloadable game for Windows, macOS, and Linux
About

Hello and welcome to the lewd world of Golden Hearts! My name is kataube and I'm creating the dating sim/ adult adventure game "Golden Hearts and Dark Mysteries". The game is currently in developmeent. It is still in an early alpha state.
In this game you'll have to solve mysteries in order to
progress the Story and to increase your relationship with the girls you'll
meet. There is a diverse cast of sexy girls which you will be able to get to
know and get intimate with. To increase the relationship with the girls you
will have to go on dates with them and collect golden hearts. The game
features 3D renders and smooth animations.
Story
You play as a 28-year-old man who is working in a very prestigious company in a very demanding job. One day you find your boss in a very strange situation...
The same day you get into a car accident. You don't think that this is an
accident and you try to prove, that your Boss, Mr.Pinewell, is involved in some
shady business...
At the same time you'll need to manage your private life and help your
character achieving his goal; to be the best man he can be!
The Girls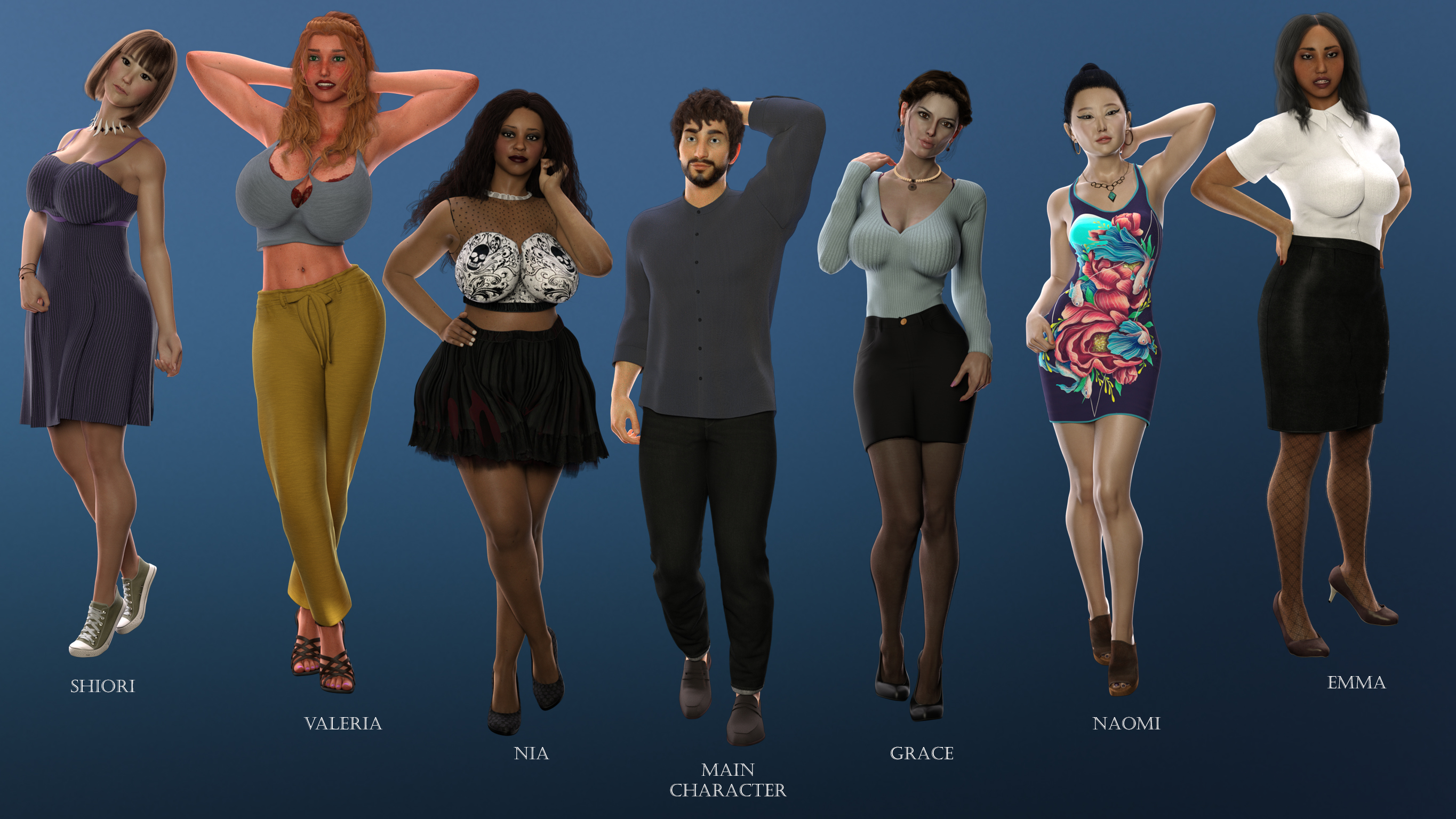 Valeria ~ The Amazon Roommate

Emma ~ The Hardworking Co-worker

Nia ~ The Thick Nurse

Naomi ~ The Fitness Enthusiast

Grace ~ The Naughty Therapist

Shiori ~ The Shy Adult Video Actress
And more...
Download
Click download now to get access to the following files:
GoldenHeartsandDarkMysteriesPrologue-0.1a-pc.zip
846 MB
GoldenHeartsandDarkMysteriesPrologue-0.1a-mac.zip
828 MB
GoldenHeartsandDarkMysteriesPrologue-0.1a-linux.tar.bz2
831 MB